WITH EVERY BEACH SHADER, FREE GIFT 2 KUKU! The gift 6.20€ value will be automatically added to your order, so you have nothing to worry about!

Beach tent made of 100% recycled fabric (R-PET) from 107 plastic bottles. Its unique automatic opening and closing system ESF™ (Easy Set-Up Frame) allows a quick and easy setup. It takes only 15 seconds to open and 15 seconds to close. Its extended upper poles and clip-on side fabric maximize the shade coverage. As with all Terra Nation Beach Shelters, it has a UPF 50+ sun protection and wind resistance up to 7 Bf. Dimensions: 215x144+106 (floor extension)x120 cm (LxWxH).
WHAT IS RPET FABRIC
The RPET Fabric (Recycled PET Fabric) is a new type of recycled textile, which is environmentally friendly.
Its fibers are made of recycled plastic bottles and they formulate a green and durable product.
For a sustainable world, choose Terra Nation RPET Beach Shader for your summer vacation and be an active member of the global eco – friendly community.
By getting REKA KOHU ULTRA RPET, you reduce plastic waste . 107 plastic bottles don't end up in landfills, but they actually gain a different shape & a new life!
ESF™ Unique automatic opening & closing system, designed for maximum ease
100% recycled fabric, made using 107 recycled plastic bottles
UPF 50+ sun protection
Wind resistance up to 7 Bf (54 Km/h) according to laboratory tests following the ISO 5912:200
360° View
Floor extension that can also be used as shader door for extra privacy
Clip-on side fabric for additional shade throughout the day
Roof ventilation system for lower temperature inside
Internal pockets for phone or personal objects
Front practical storage pockets for easy access
Extended upper poles for even larger shade
Pole sleeves for faultless setup and misuse diminishment
Rear opening, ideal for kids and pets
Big mesh windows with foldable panels
Carry bag with practical zipper and shoulder strap
Weight: 3.6 Kg
Dimensions closed: 16x80 cm
Capacity: 3 persons
Dimensions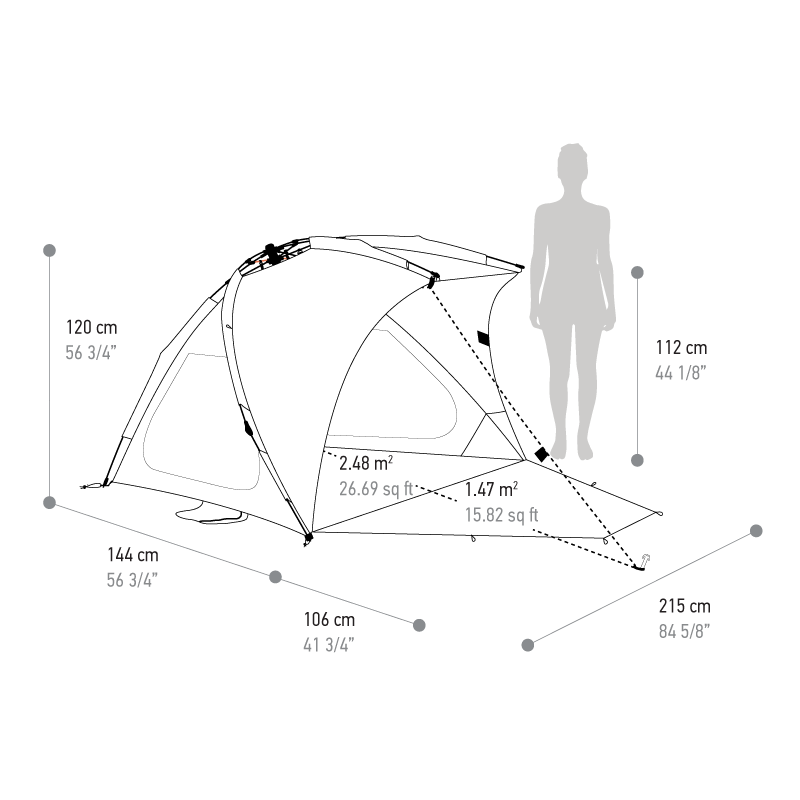 Material
Canopy Fabric: 100% recycled PET, PU coated, UPF 50+ sun protection with silver coating Floor Fabric: 100% recycled PET Oxford, PU coated Wind resistance: up to 7 Bf (54 Km/h) according to laboratory tests following the ISO 5912:2003 / clause 4.2.8.3 standard