Large beach mat made of 100% recycled fabric (R-PET) from 60 plastic bottles to fit the whole family or a group of friends. The waterproof backing protects the user from ground moisture and the loops for pegs helps secure the mat to the ground. The print is inspired by the summer's bright sunlight spots. Dimensions: 145Χ200 cm.
WHAT IS RPET FABRIC
The RPET Fabric (Recycled PET Fabric) is a new type of recycled textile, which is environmentally friendly.
Its fibers are made of recycled plastic bottles and they formulate a green and durable product.
For a sustainable world, choose Terra Nation RPET Beach/ Picnic Mat for your summer vacation and be an active member of the global eco – friendly community.
By getting TAHA MOE RPET, you reduce plastic waste. 60 plastic bottles don't end up in landfills, but they actually gain a different shape & a new life!
100% recycled fabric, made using 60 plastic bottles
Waterproof backing
Large laying area
Loops for pegs (pegs not included)
Easy carrying
Dimensions: 145 x 200 cm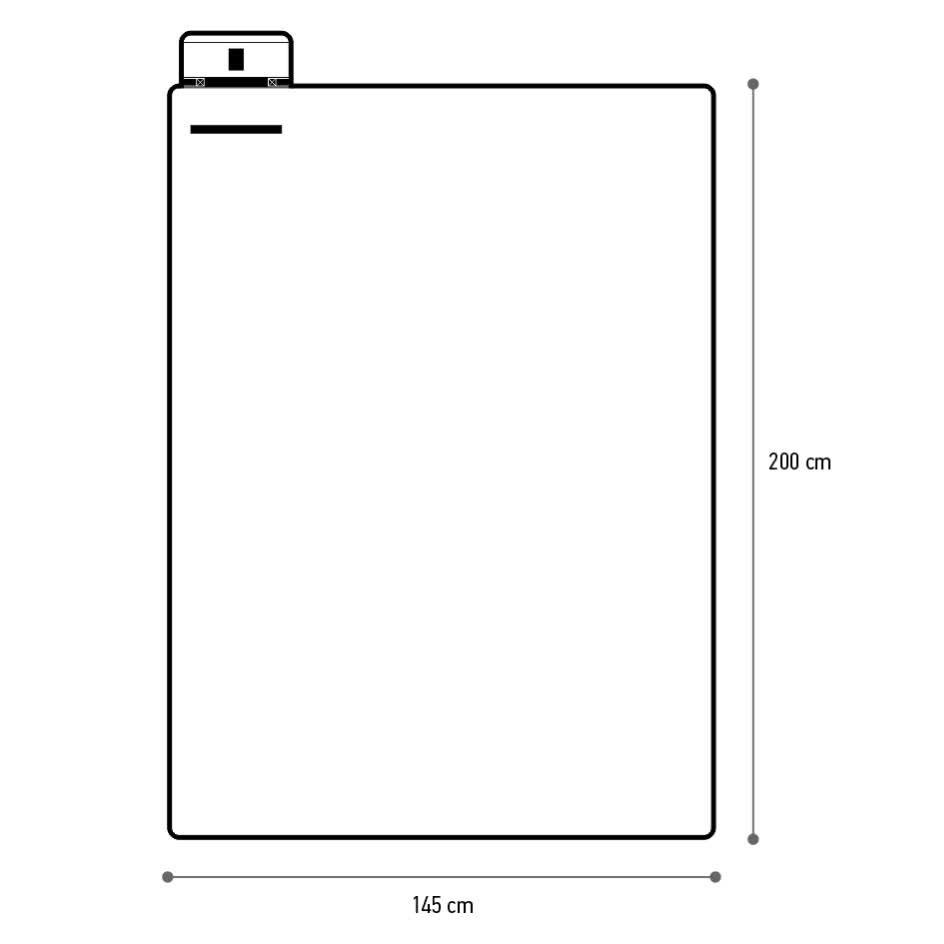 Material
100% recycled PET + PVC lamination