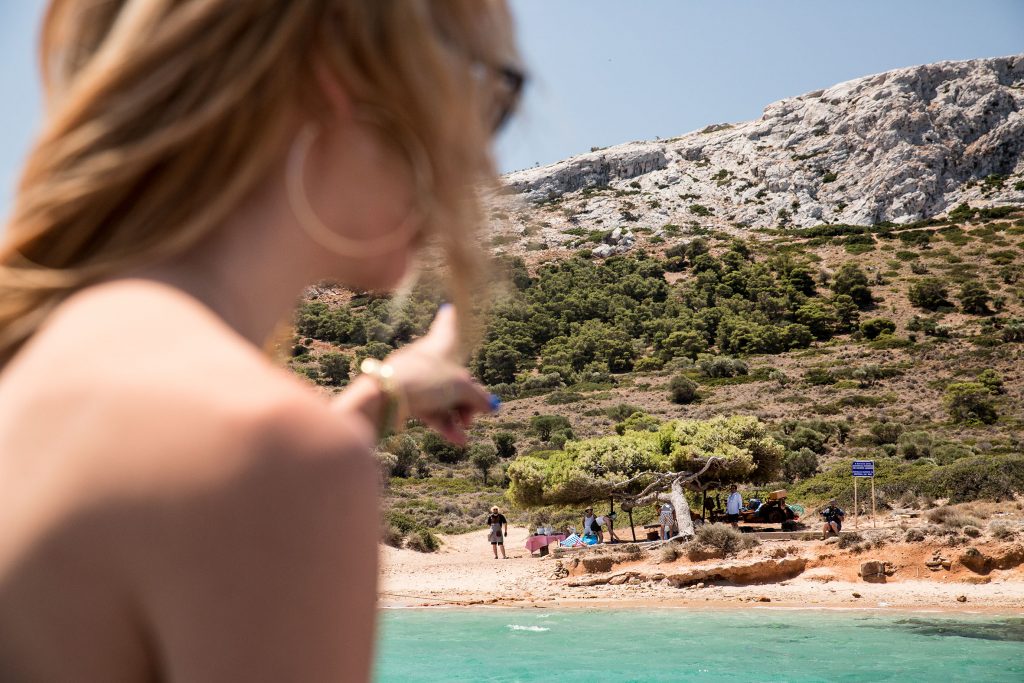 If you're looking to feel like you've been dropped on a deserted island, how about renting a rib and going to a deserted island yourself?
Terra Nation team, officially being.. a team of full-time beach lovers, organized just that. Rib traveling to a deserted island with the ideal company of beach-loving friends and having a beach picnic away from, well pretty much everything!
The day starts at Sounio, where the team boards in three Scorpion 100 G2 Ribs by Open Sea Ribs and off to go!  First stop nowhere, just breathing in the big blue and breathing out everything else.  Second stop the Temple of Poseidon, the most glorious Greek temple, standing tall and proudly at the southernmost Cape of Attica, stroked by the tips of the waves and providing stunning scenery to remember.  Third stop, Patroklos Island or Gaidouronisi, a small, private island located in the Saronic Gulf. The beaches are large and sandy with unpolluted waters rich in fish, due to the sea currents in this region.  Going from zero to the 'speed of scream' to the calmness of an isolated spot, rib riding is as close to bliss as few things are. Speed, sea spray and breathtaking views blend into one and no one can help but embrace the revitalizing vibes and the magic of the sea.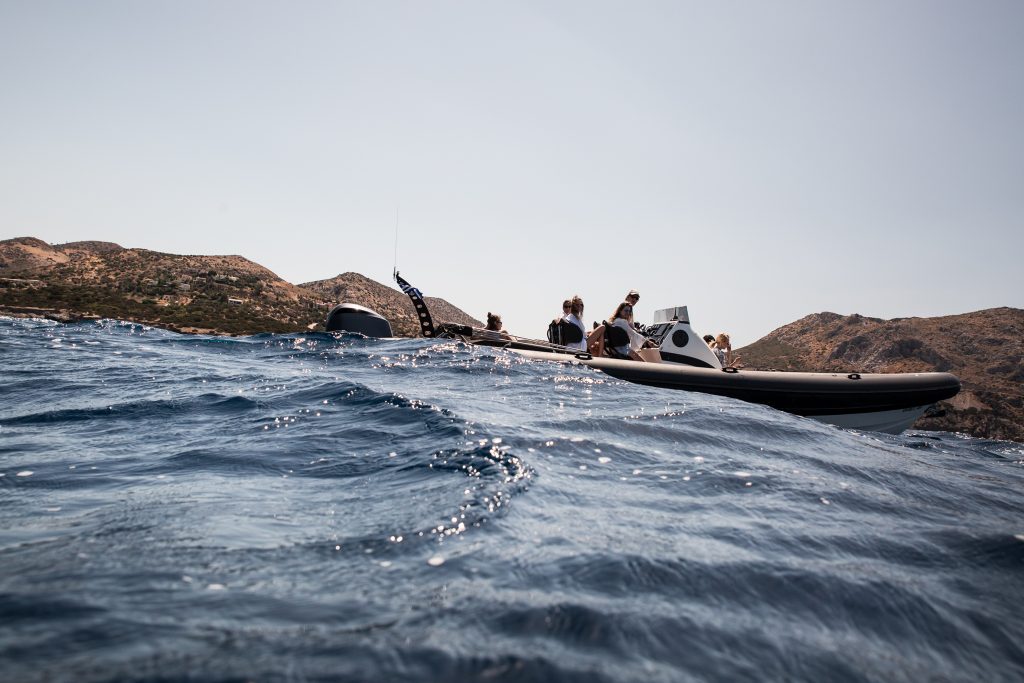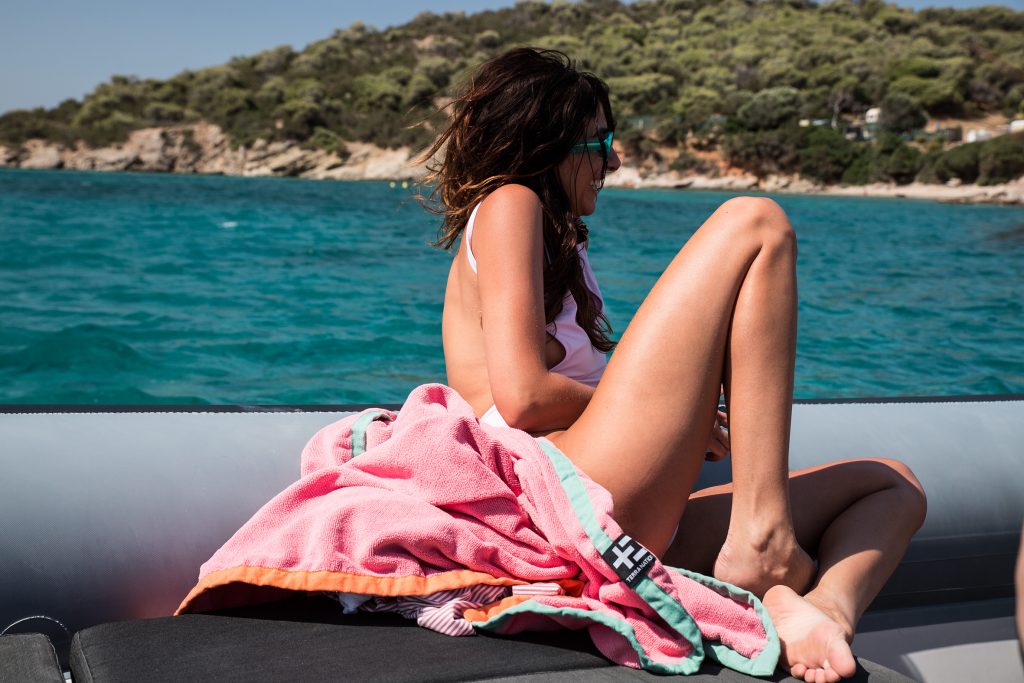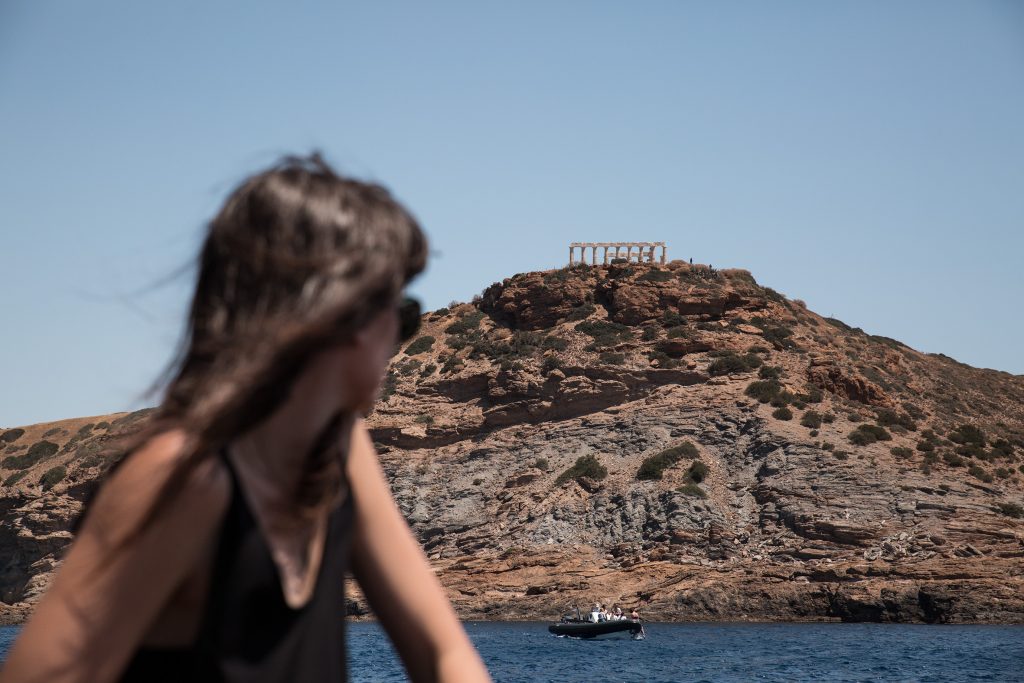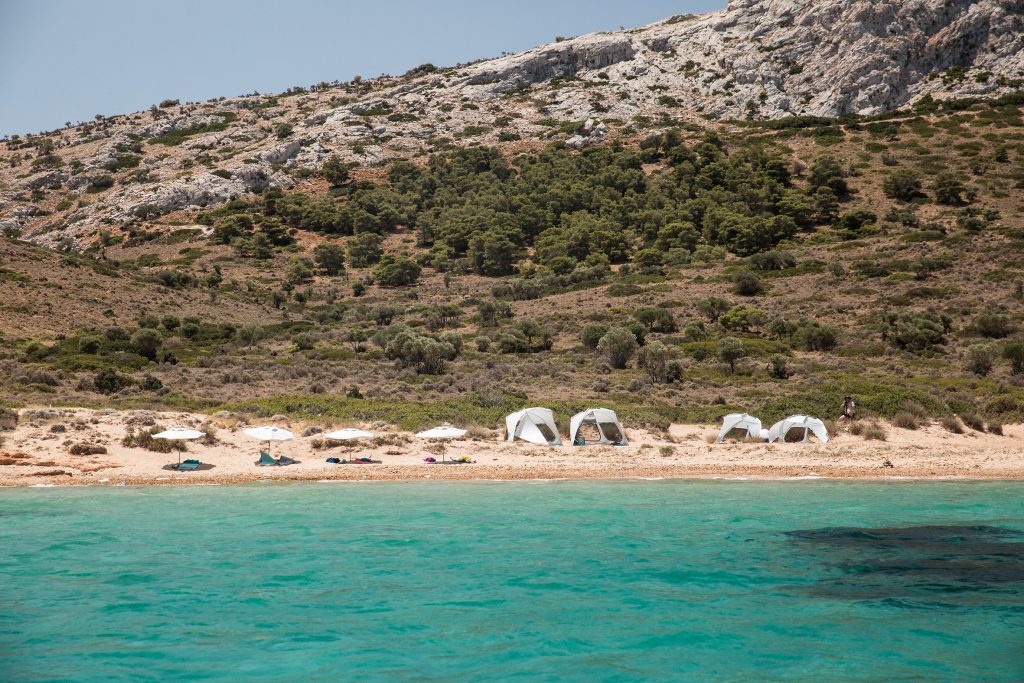 Fun day is guaranteed with Terra Nation having the "shade" and "lounging" covered, Gabriel Nikolaidis known as the Cool Artisan preparing a gourmet organic picnic and photographer Sofia Konstantakopoulou making sure we all left with memories!
Now here's all the salty details that will inspire you to seize every day and help you recreate similar experiences.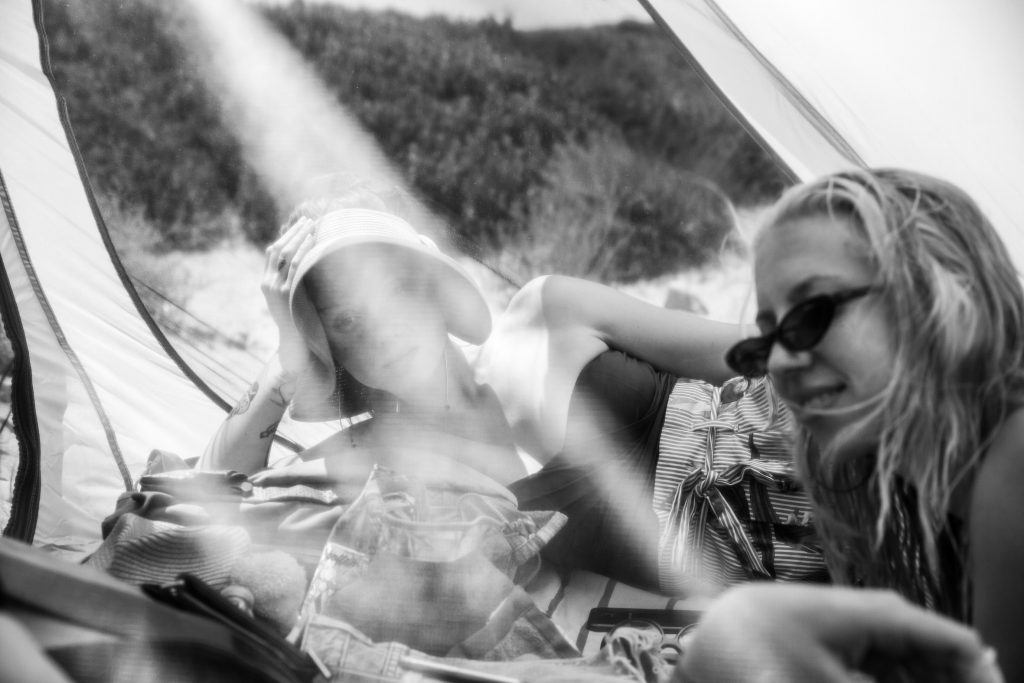 But first, shade. Also known as Terra Nation! Terra Nation being the first and the most experienced in making the beach environment into a welcoming home created a dreamy setup to make sure everyone enjoys an once-in-a-lifetime beach experience, feeling protected and trouble-free. A line-up of the best-seller automatic opening/closing shaders all equipped with beach mats and fluffy towels as well as beach brushes and beach toys was the scenery main element, all stable and comfy in monochrome hues that blend into the natural environment. The next center-stage character; the bags. Beach bags, backpacks, cooling carry bags and wrist clutches, you name it. All being multi-use, water resistant and beach perfect, filled with sun and summer vibes to take us through the year.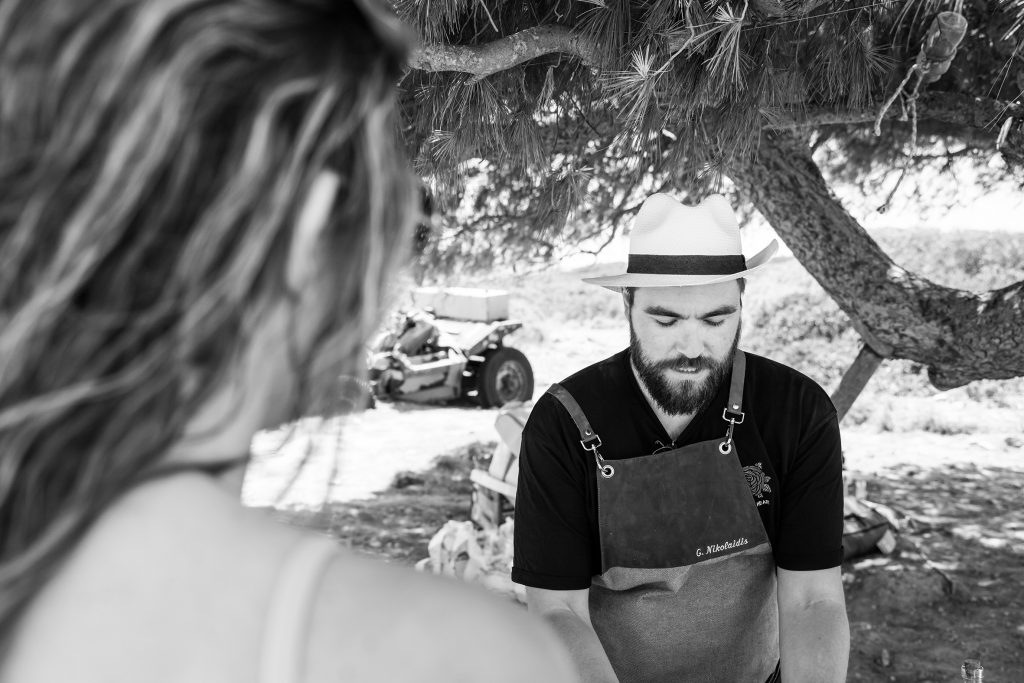 Food can make or break any day, so we went for the best. Gabriel Nikolaidis, a renowned food blogger with collaborations that make Athenians tour the city for his next brunch proposal, was the one to call. He planned it, he cooked it, he served it and ended up sharing tips and recipes with everyone as is always the case with food that makes you go hmmmm!
His mouthwatering treats were all light and snack sized but energy boosting: vegan banana bread, homemade cherry lemonade, melon with spearmint salad, fanouropita inspired cereal bars, humus sandwich, vegetarian pasta salad, feta cheese, sausage and cherry tomato tart and an energy bomb vegan chocolate salami we are all still dreaming of.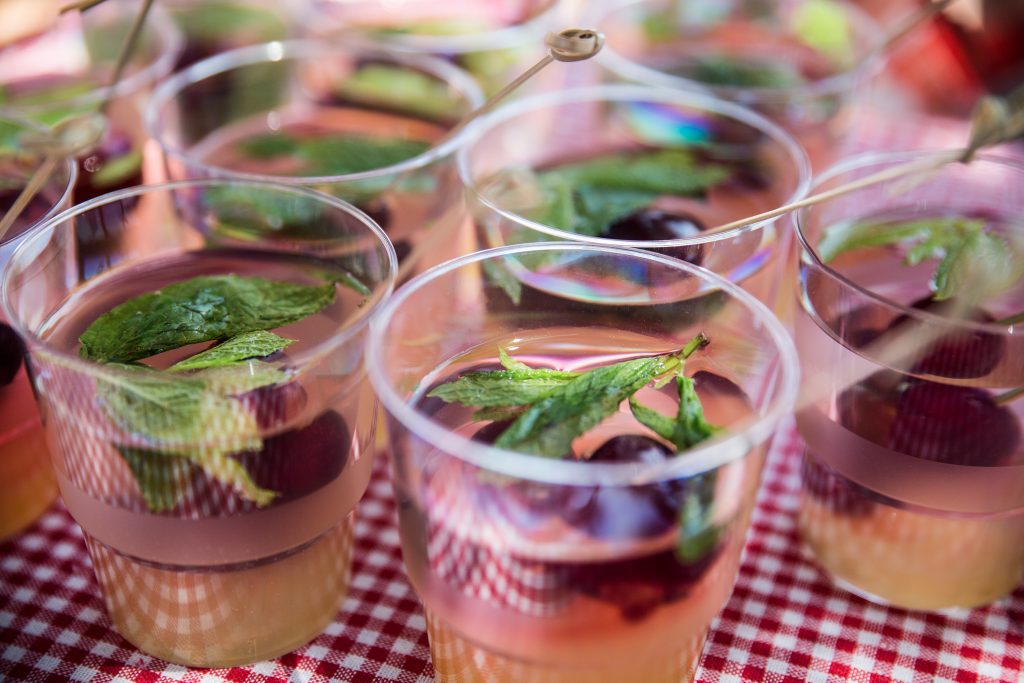 How can photographs taken in the beach environment are always perfect? Sofia, our favorite photographer sums it up: sun (for natural lighting), sea (for most photogenic backdrop) and beach mood (for most authentic and flattering smiles). She goes on into giving us precious tips on how to take poster-perfect underwater photographs like the ones she shot for Terra Nation day trip.
Open Sea Ribs, combining the largest range of rib options, the most reliable skippers plus knowing all the hidden gems of Greek deep blue, was a one-way to go!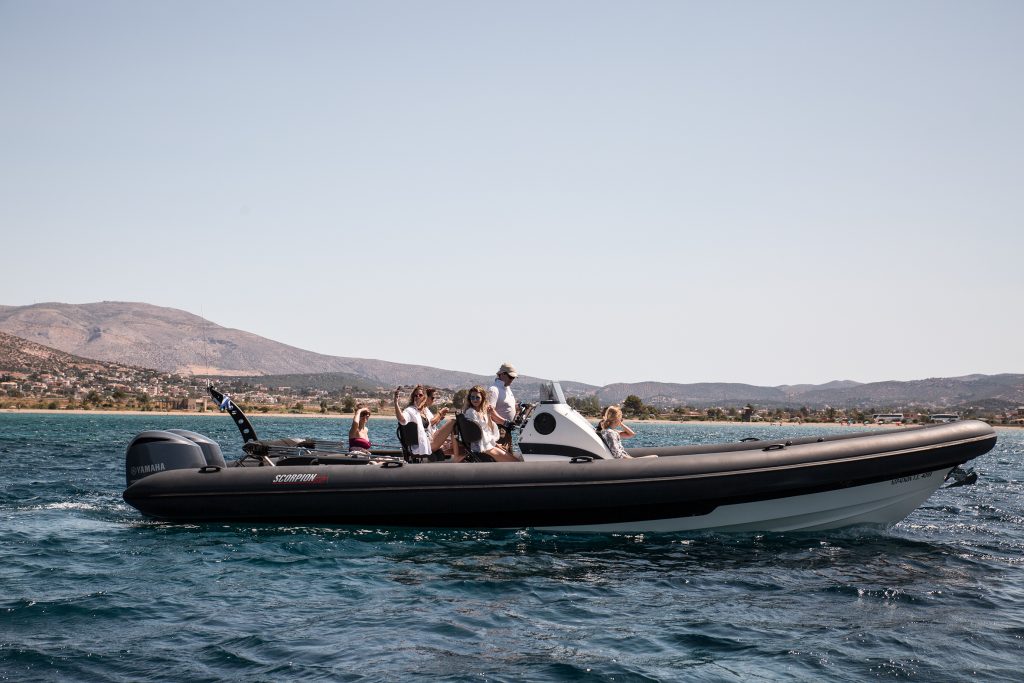 Last and ultimately important tip when rib riding; travel light. Pack what meets these 3 criteria: essential, multipurpose, lightweight and you're good to go.
Found that inspiring? Here's your click-and-shop shopping list to recreate this story and off you go to Reimagine Beach Life yourself!
If you want to watch the video from the day, head over to our Terra Nation YouTube channel and enjoy!