NEW RPET BEACH SHADER PRE ORDER – Terra Nation
TERRA NATION LEADS THE WAY IN SUSTAINABLE SUMMER WITH RPET FABRIC
An eco – friendly innovation
Terra Nation launches an innovative eco – conscious approach based on the deep connection it shares with the environment, with Mother Earth.
By using fabric made from recycled plastic bottles, Terra Nation leads the way in sustainable summer, showing respect to the planet.
The new Terra Nation Beach Shaders and Beach Umbrellas are created from 100% recycled RPET fabric. Special additions to the revolutionary object series are the RPET Beach Towel and the RPET Beach Mat .

LEARN ABOUT TERRA NATION RPET SHADERS
The innovative Terra Nation RPET Beach Shaders are made from 100% recycled fabric.
They allow an environmentally – friendly staying at the beach, while they are designed to offer the maximum protection under the sun (UPF 50+).
Furthermore, the ESFTM unique automatic opening & closing system ensures that it takes only 15 seconds to open and 15 seconds to close.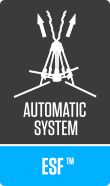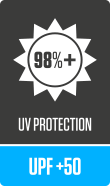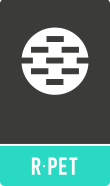 ESFTM - Unique automatic opening & closing system, designed for maximum ease
100% recycled fabric, made using recycled plastic bottles
UPF 50+ sun protection
360° View
Big mesh windows for ventilation with foldable privacy panels
External sand pockets for additional steadiness against the wind
Pegs and cords included in pouch for extra stability
Carry bag with practical zipper and shoulder strap

HOW YOU PROTECT THE ENVIRONMENT
The RPET fabric (recycled PET Fabric) is a new type of recycled textile, which is environmentally – friendly.
Its fibres are made of recycled plastic bottles and they formulate a green and durable final product.
By choosing the Terra Nation RPET Beach Shader for your summer vacation, you become an active member of the international eco–friendly community and you contribute to a more sustainable world.

REDUCTION OF PLASTIC WASTE
---
Plastics gain a different shape & a new life and they do not end up in landfills

ENVIRONMENTAL PROTECTION
---
The RPET shaders are sustainable and durable products, with a large life circle